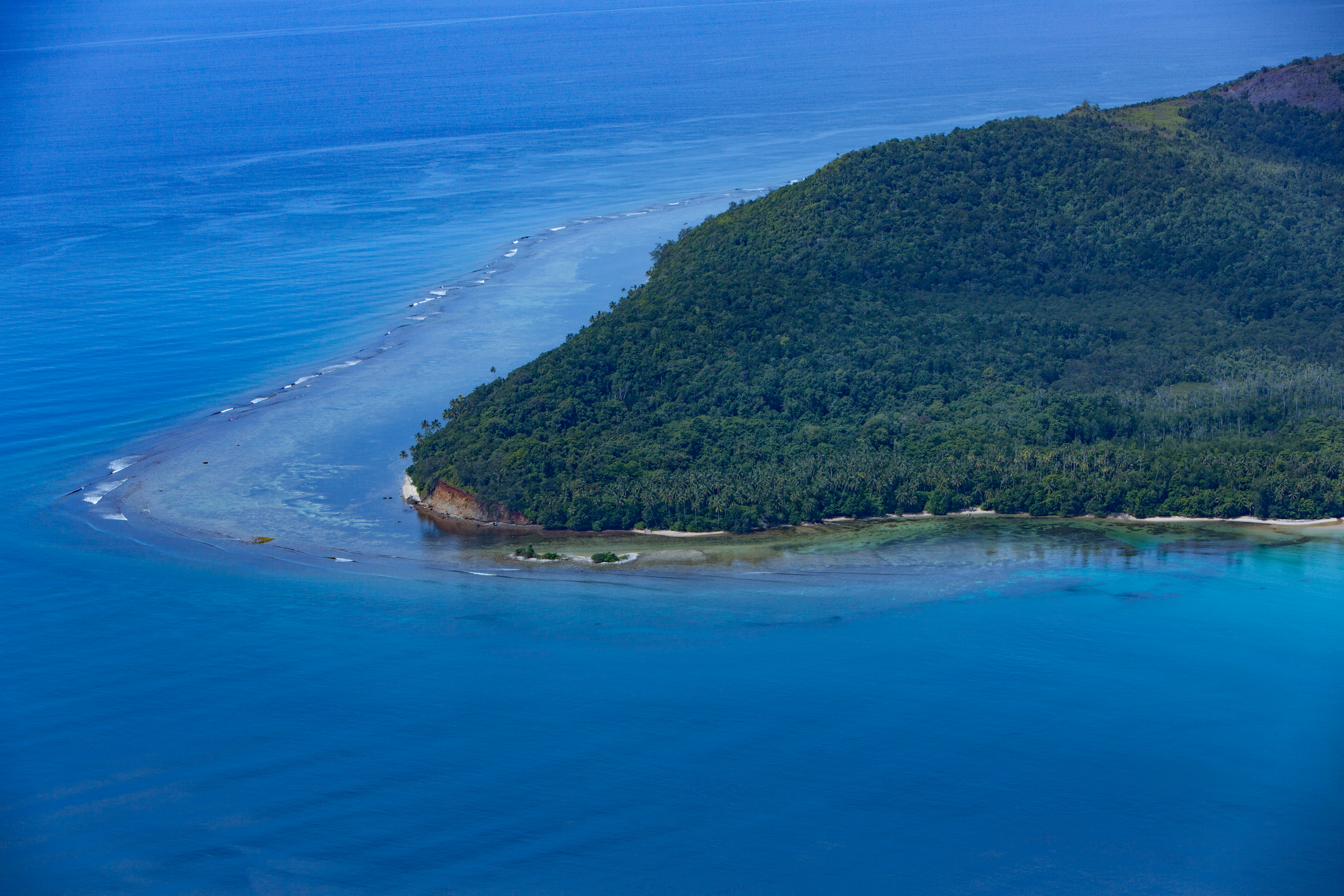 Jejevo Nickel Project (Pacific Nickel Mines Limited 80%)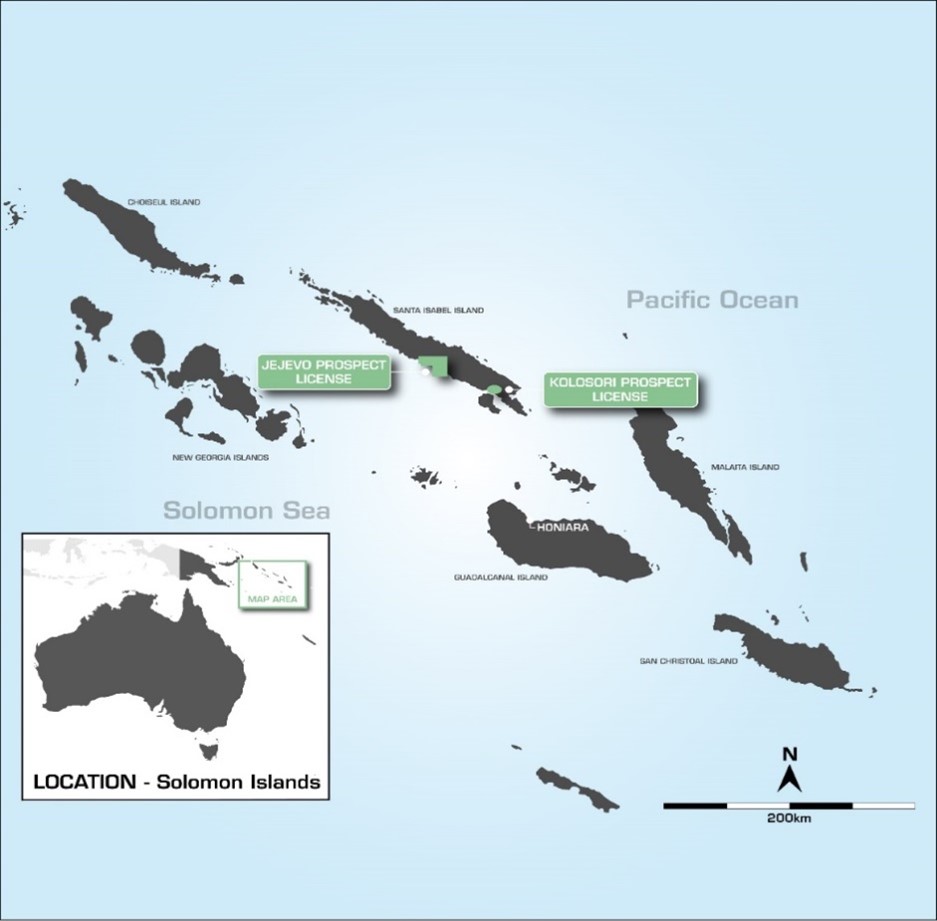 The Jejevo Nickel Project is an advanced stage direct shipping ore nickel laterite project. The project was previously drilled in 2013 and the initial objective is to do sufficient work to confirm a 2012 JORC Resource at the earliest opportunity.
The Jejevo Nickel Project has a number of positive aspects including its close proximity to the coast, no processing requirements, low capital route to direct shipping, ore production and local landowner support.
In October 2020 Malachite acquired Sunshine Minerals Limited ("SML"), a private company incorporated in the Solomon Islands. SML owns an 80% in Sunshine Nickel Limited ("SNL") which holds PL 01/18 containing the Jejevo Nickel Project located on the south coast of Santa Isabel Island. The remaining 20% of SNL is held by local landowners.
Mining One Pty Ltd (Mining One) has been engaged to undertake geological work on the Company's nickel projects in the Solomon Islands. Mining One has incorporated detailed historical block modelling work carried out by Sumitomo Metals and Mining to construct a new 3D block model at Jejevo from raw drilling and sampling data.
A near term Jejovo Exploration Target has been generated in the range of 4.9Mt to 6.6Mt at 1.4% Ni to 1.6% Ni within all domains (Saprolite, Transitional and Limonite). This Target range reflects a potential quantity and grade for Jejevo and is conceptual in nature only as there has been insufficient exploration to estimate a Mineral Resource. It is uncertain if further exploration will result in the estimation of a Mineral Resource.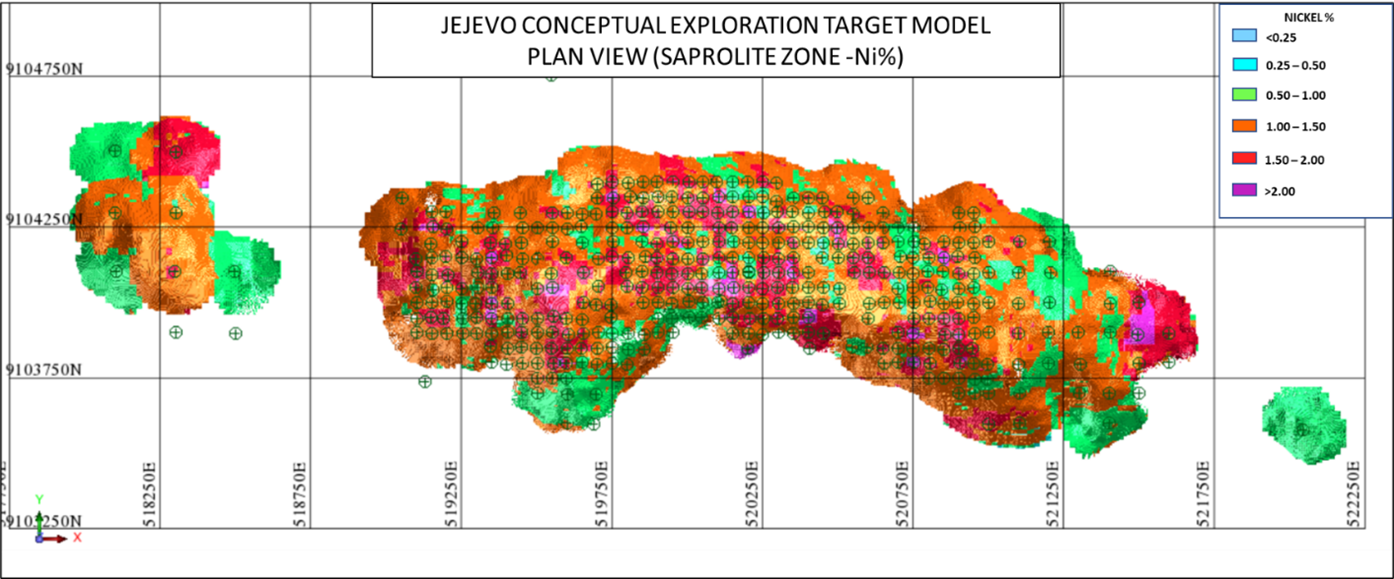 This Target range has been determined by Mining One given their confidence in the historical Sumitomo drilling information including down to 50m x 50m spacing in the central Jejevo deposit area.
Mining One has advised that there is a requirement to obtain more drill hole density and moisture data and have planned a twin hole drilling to provide sufficient QAQC support to the overall dataset to be JORC compliant.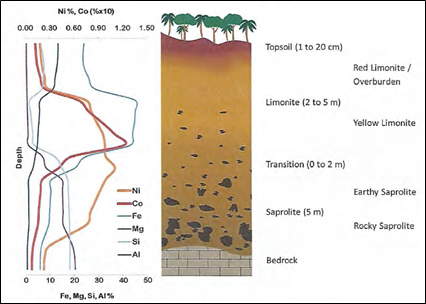 Drilling at Jejevo is to commence with an initial 64-hole drill program for approximately 1,300m of drilling. The program will consist of 25 holes for confirmatory (twin) purposes (395m), 15 holes for infill (306m) and 24 holes for exploration (600m). The confirmatory and infill holes will be completed first to allow Mining One to prepare a 2012 JORC compliant resource estimate whilst exploration drilling will seek to identify areas for possible extensions to the Jejevo deposit (Figure 3).  The drilling program was designed based on a review of the historical drilling on the Jejevo tenement undertaken by previous owner Sumitomo Metals and Mining. Significant historical drilling intercepts include:
JSC030: 13m @ 2.04% Ni from surface, including 11m @ 2.18% Ni from 2m
JSD049: 9m @ 1.98% Ni from 1m, including 6m @ 2.26% Ni from 2m
JSD062: 12m @ 1.93% Ni from surface, including 9m @ 2.04% Ni from 3m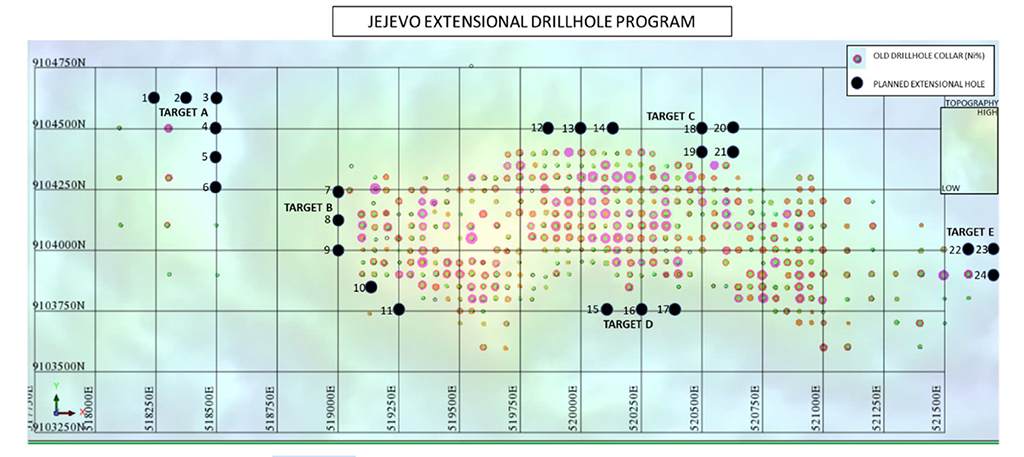 There are also targets for future exploration programs that exist on ridges to the east and west of the currently defined Jejevo deposit (Figure 4).